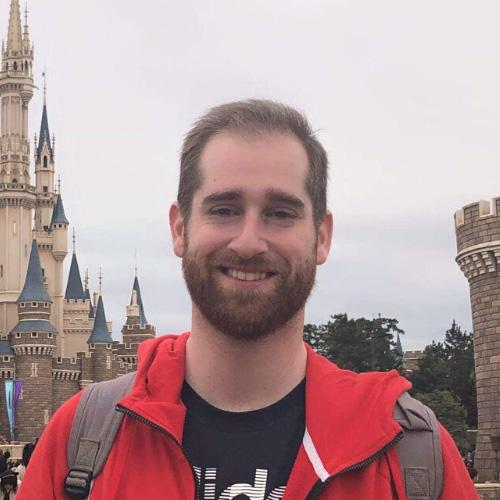 The price of this service starts at EUR 50,- and is fully reimbursable if you book your tour with us.
I can't wait to share my enthusiasm with anyone who would like to discover the Land of the Rising Sun. My memories about living in Japan and my tour coordinator experience will help me to guide you. Do you need some advice how to catch the feeling of both classic and modern? Would you like to have a fresh and crispy take on Japan? I'm ready to organize your lifetime adventure.
About me
I've been interested in Japan since my early childhood. At first it was the pop culture – the very same that is taking over the world ever since in a form of anime, manga, music and videogames. Later as I read more and more about the Land of the Rising Sun, I soon found myself captivated by the country's traditions, atmosphere, religions and rich history. This might be the main reason I've decided to study Japanology while I was in college. I could learn about the country there in depth from teachers.

The real vibes of Japan hit me when I had my first visit – that was the occasion when I realized it is different style of living. I was fortunate enough to study for a year at Josai University where I gained knowledge about tourism from the perspective of local professors. Beside learning new things about either society or everyday life, I also took part-time jobs to save some money – and use it to discover Japan with my own eyes.

Years have passed since then, but no matter how many times I revisited Japan, I still feel the same vibe as the first time; a magical experience, a real adventure, a different world waiting for me to explore it's hidden treasures. I want to use my experience to help our guests to make their trip unforgettable, to share my passion about Japan.

Now let's get ready to plan your journey of a lifetime!
What I love about Japan
Culture

Gastronomy

History

City life
What my customers are saying